The Most Unique Blend of Editorial and News in the Mining and Aggregates Industry... In-Print and On-Line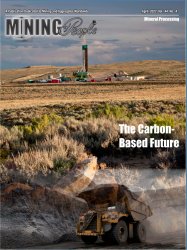 View our current issue →
Mining People Magazine, formerly, Coal People, Is considered the industry's Best Read Publication, offering a unique blend of editorial and news serving all aspects of the global mining and aggregates industries.
Through print and online editions, MPM allows executives, managers and other decision-makers in the mining, aggregates and energy exploration sectors to keep up with personnel moves, industry news, legislative and regulatory issues, and technology trends.
With a format comparable to no other, Mining People Magazine features stories about individuals, companies, technologies, and news.
MPM's In-Print and On-Line editions enable buyers and sellers of equipment and supplies to develop new business opportunities.